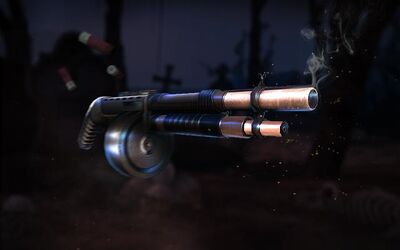 Introducing The Persuader a shotgun with a very high critical hit bonus and the first weapon ever in UberStrike to have a drum magazine. Critical Hit Bonus is the damage percentage of a head or nut shot and it just so happens that this weapon is known for it's high critical hit bonus.
The Persuader is available in Classic (as seen in the picture) and black version.
Up close this weapon will do 85 (17 damage out of 5 pellets) raw damage and 170 (34 damage per pellet) in a critical hit. It is a very decent weapon to use on the battlefield with a good rate of fire and good ammo. This weapon actually shoots fast enough to annoy almost any enemy. This is a great weapon for when your in persuit of enemies that like to run.