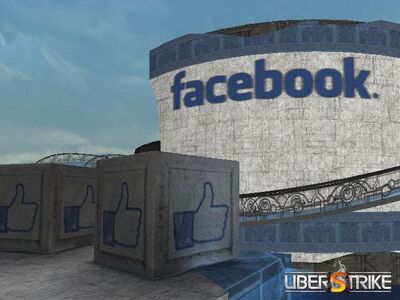 In celebration of getting to 1 million likes on Facebook (Forum-Thread ), Uberstrike has released a modified version of Sky Garden and names this new version Golden Gun.
The name of this map is well deserved because it is home to the Golden Gun.
About the Golden Gun
The Golden Gun is located in the middle of the garden. It is a golden colored Uzi that does 100 per shot very powerful 150 per critical hit. Like a regular Uzi it uses Machine Gun ammo. However it does not count as a Machine Gun, but rather as a handgun. If you have a Handgun in your loadout, you cannot pick up the Golden Gun.
Removal
This version of Sky Garden has been removed from the game, as it was a special map to celebrate getting to 1 million likes. The Golden Gun has also been moved from Sky Garden and is thus completely out of the game. This is most likely dues to the fact that people have been complaining of its Overpowered-ness.