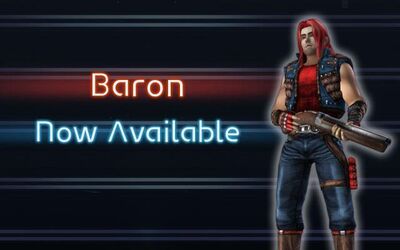 Baron Bounty Hunter gear is yet another high AP armor to be added to the Uberstrike shop. Available in regular and Blue edition.
The aromr has a total AP of 120 and a DB total of 20 (10 for the Body armor and 10 for the leg armor).
Cmune recommends using the Coiffure (hair) of Lucius as an accessory for this armor as seen in the picture.