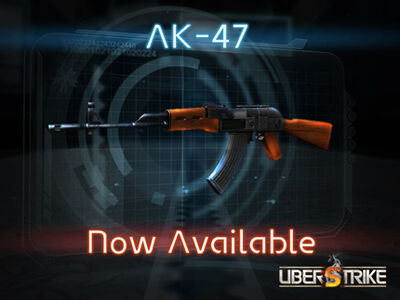 The AK-47 has made its way into Uberstrike. The AK-47 is a fully automatic machine gun that also has iron sights. It is only available for credits and comes in 5 different colors. Classic (the one in the picture to the right) black, snake, camo, and tiger.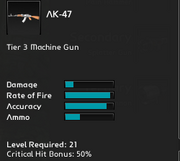 Mystery Box Special Edition's
Edit
There are 2 Mystery Boxes that will give you a chance to win a camo version AK and a Tiger version AK permanently. Good luck with getting the camo or tiger version.
Snake Edition
Edit
The Ak-47 is now available in Snake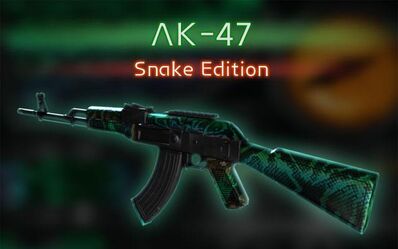 Edition check it out in the shop.