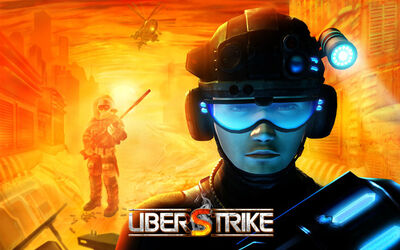 Welcome to the UNofficial UberStrike wiki. Here, you will find an entire database dedicated to Facebook's #1 FPS game UberStrike. Browse around and check out features of the game, learn about UberStrike and the various items, weapons, and armour available in-game. In addition, if you have any information you would like to add to the pages, you are more than welcome to contribute what you know about the game for other users to learn from.
Happy editing.
Note: Remember to sign in when editing a page in order to claim credibility to your work.
IMPORTANT: Please note that this is NOT a CMUNE indorse forum so do not make in game request here. We here at uberstrike.wikia.com are in no way affilated with CMUNE nor do we represent them. This wiki was made fo fun and as a knowledge base of UberStrike.
History
Established in 2007 by Shaun Lelacheur Sales and Ludovic Bodin, Cmune is the maker of UberStrike, a popular cross-platform first-person shooter game with over 10 million registered players. Cmune has offices in Beijing, China and San Francisco, USA.
Developed initially under the name Paradise Paintball, the first-person shooter (FPS) Uberstrike is a casual and multiplayer free-to-play 3D first-person shooter browser game. As of November 2012, it is still the largest FPS inside Facebook. It is also available via UberStrike.com, the Mac App Store  and debuted for iPad on October 2012.
Reloaded
UberStrike has overgone some dramatic new changes. These include a new main menu, new economy system and the ability to send gifts to your other friends in UberStrike.
Current version
4.4.1 is the current version for UberStrike on PC. 4.3.11 is the current version for iPad.
4.4.1 is a big update to UberStrike especially the shop, all weapons, armor, holos, and anything else that you can wear now have the option to be bought PERMANENTLY for coins.
System and Program Requirements
UberStrike runs on Windows XP, Vista, 7 and MAC systems or higher. If your playing on a computer then you will have to install Unity 3D engine to play. UberStrike is no longer available on Android smart phones MAC or PC. But you can still play on Facebook, iPad and UberStrike.com.
The link below explains why UberStrike is no longer available for Android, MAC and PC,